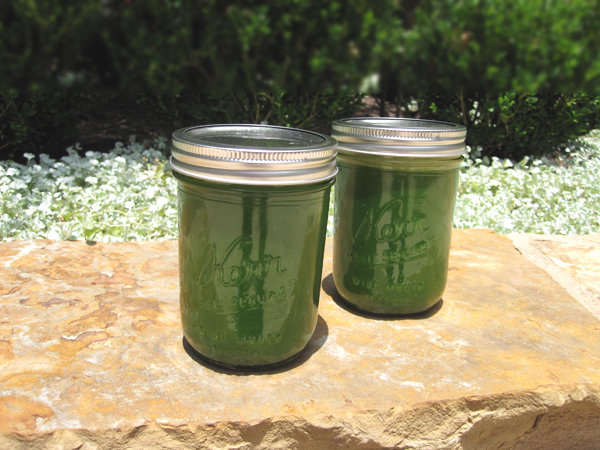 I now love my green juice for weight loss and after you try the green juice recipes below, you too will love drinking green juice. It's so great for weight loss and for detox benefits. I don't go a day anymore without a green juice.
Update – check out a variation on the Green Lemonade that has less sugar. Also, follow my green juice board on Pinterest for more green juice photos and info.
Three months ago I tried my first green juice and let's just say I didn't like the taste. I created a video showing me drinking my first green juice and you can see my reaction after trying the juice.
Fast forward a couple of months and I purchased a juicer – the Omega 330HD. I tried making my own juice recipe and it tasted better but still wasn't good. (note: each juicer is different and will produce different volumes of juice. This Omega is supposedly one of the best at allowing the juice to be stored the longest.)
My nutritionist held a green juice session with me last week and every juice we made tasted awesome! I was pretty shocked to be honest that I liked everything we made. So I wanted to share a couple of the recipes we made – more green juice recipes in the future. I can tell you that if you have been hesitant to give juicing a try – these 2 recipes will instantly convert you.
Generally the suggestion is to use organic produce in your juices since you may juice the entire fruit or vegetable. In the juices below, everything was organic except the lemons and the pineapple.
The "green lemonade" is my favorite of the two – the lemon taste overpowers the greens and you won't know you aren't drinking a sugared lemonade! I've made the juice twice since Linda's session and both times the juice was just as tasty. I bought a case of mason jars and froze a few jars so I won't have to make the juice every day.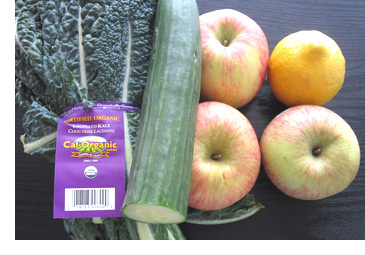 Green Lemonade Recipe:
3 apples (I love Fuji apples!) – make sure the apple you select is a sweet apple
1/2 cucumber (I used a English aka Hot House cucumber) – and I also tried 1 full cucumber and the juice tasted good as well
1 lemon – make sure to remove the skin
5 stalks kale – I used lacinto kale also known as dino kale
Directions: juice all of the items according to your juicer's instructions. Using the Omega 330HD, this recipe has made between 32-40 ounces of green juice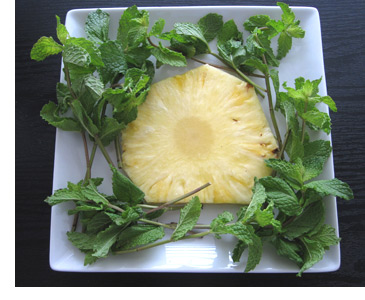 Pineapple Green Juice
1/2 pineapple
1 cucumber (again I used English/Hot House)
4-5 handfuls of spinach
half bunch mint
Directions: juice all of the items according to your juicer's instructions. Using the Omega 330HD, this recipe has made between 26-30 ounces of green juice.
Note on this juice: start light on the mint – my last batch I put in too much mint and I found the juice to be too minty.
So what are you waiting for – get going with juicing – just think about all the vitamins and minerals in just one 16oz cup of juice!