I've received a few emails and Facebook comments asking about how to get started with green smoothies. I thought it might be good to setup a "getting started" guide that can help as you get started with drinking green smoothies. First, congrats for taking the first step…getting started! If you are a regular LTF reader, you know green smoothies have helped me with my weight loss.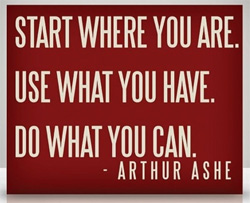 Before we get into the green smoothies FAQ guide, I'd like to share something very important. I am often asked if you need a high-end Blendtec or Vitamix blender to get started. Or if you need to use all organic fruit. Or if you have to use a certain cup or superfood mix. The answer is best said from tennis great Arthur Ashe in the quote on the right.
What this means is that you should just get started. I will talk about blenders in this document but if you already have a blender, use it. If you have conventional fruit, eat it. Do what you can with what you have to get started. Just get started.
Green Smoothie Getting Started Guide: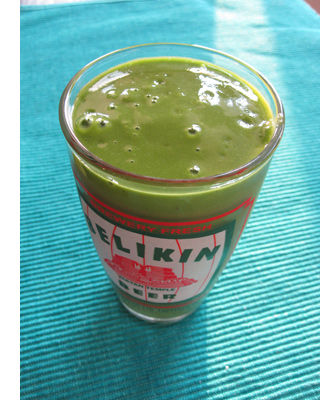 I want to start the FAQ guide with this topic because the term smoothie has become the hot marketing term as of late. Marketers know if they jam "smoothie" into their menu, they can somehow target people as offering a healthy option. The truth is that NOT ALL SMOOTHIES ARE HEALTHY. You should always look at the ingredients list before buying a smoothie.
Here is an example of what I consider to be not a healthy smoothie – it comes from Burger King. They have been promoting their smoothies with lots of sports stars but what they don't tell you is what is in their smoothies. Here are some of the interesting ingredients in their "Strawberry Banana Smoothie": sugar syrup, natural flavors (wtf is this), Xanthan Gum, Pectin, Guar Gum and CMC Gum. Do any of those things sound healthy? Compare that to my strawberry banana smoothie which has: strawberry, banana, spinach and apple juice.
Your goal with buying a smoothie at a juice bar or restaurant should be to have 100% fruit and vegetables.
Buying smoothies at juice/smoothie chains
Earlier this year I wrote about the "smoothie ice scam". When you purchase a smoothie at Smoothie King, they add over half of the cup as ice. That means when you purchase a 12oz smoothie, 6+ ounces are ice/water. It's important to understand this so that you can evaluate how much fruit and vegetables you are getting in that cup of smoothie. Remember that the cost of a smoothie might be the same between Smoothie King and Whole Foods, but the health difference is night and day. I will drink my water on its own thank you. With that said, a smoothie from Smoothie King is still better than a Coke or a Twix any day of the week.
I prefer to purchase my smoothies (if I am not making it at home) at Whole Foods or Earthfare or a local juice bar. So far all of the local juice bars/smoothie shops I've tried here in Austin use all fruit in their smoothies. In fact, Earthfare has a huge sign that says "our smoothies are all fruit". If you aren't sure, ask the merchant what they use in their smoothies.
If you are coming to, or live in Austin, check out Blenders & Bowls for awesome smoothies and acai bowls. They are located downtown across the street from the convention center and their staff is very friendly.
I don't care what kind of blender you have, you can make a smoothie with it. Some blenders may take longer than others, some might be smaller than others, but to-date I haven't found a blender that won't make a green smoothie. I started with a "personal blender" from Tribest and now I use that as my travel blender. Today I use a Blendtec which I love as it is amazingly easy to clean which is important at 6am.
If you want to check out reviews of the high-end Blendtec and Vitamix blenders, check out John Kohlers YouTube channel. He has TONS of video reviews and goes into depth on all of the various models. He also sells the blenders and you can also buy the Blendtec and Vitamix on Amazon. If you are a Costco member, I've found the best pricing during their "blender roadshows". QVC also has product demos of various blenders worth watching although their pricing is higher than Amazon.
If your blender is chugging along with the frozen fruit, just let the fruit sit outside the freezer for an hour before blending. What I used to do with the Tribest was take the fruit out of the freezer, take a shower, get dressed and the fruit was the perfect temp for blending.
Again, whatever blender you have or you can afford will be great – just get started!
Organic vs. conventional fruit and vegetables
If you can afford organic, go for it 100% of the time. But if organic isn't available in your area, should you skip the smoothie and go for a mcdonalds meal? Of course not! I like John's quote here, "good, better, best" – always shoot for the best but sometimes you can only do the better and that's great and sometimes you can only get the good and that's perfect.
What I do is evaluate the price difference between the organic and conventional and also use the "dirty dozen" list I've noted below. For example, I purchase my bananas at Central Market (it's like Whole Foods here in Austin). Their conventional bananas are $0.49/pound and their organic bananas are $0.69/pound. I will always purchase the organic because the price difference is so small. But for strawberries, I purchase a 5lb bag of frozen at $8.33. The organic equivalent is about $14. I can't justify the cost difference. Oddly, frozen mango chunks are pretty close in price so I go for the organic.
You should definitely get acclimated with the numbering system used on fruits and vegetables. It's pretty simple: 4-digit code means conventional, 5-digit code with 9 as the first digit means organic and 5-digit code with 8 as the first digit means GMO which you do not want. You should also check out this list of the "dirty dozen" – these are the fruits and vegetables with the most pesticides.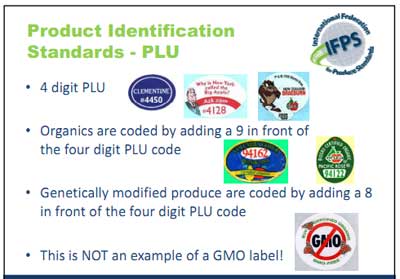 Frozen vs. fresh fruit and vegetables
I would generally say that fresh is always best but may not be the most convenient. Frozen fruit can stay in your freezer for a year and will be ready anytime you want a smoothie. One of the keys to my weight loss has been to "be prepared" and by having frozen fruit, I am always ready to make a green smoothie. I use frozen fruit (e.g. mango, strawberry, banana, peaches, pineapple, etc.) and I use fresh vegetables (mostly spinach but some kale, etc.). I buy fresh bananas and freeze them in chunks but the other fruit I buy frozen.
Be careful when you purchase the frozen fruit that the only ingredient is the fruit and that it's not some puree with added sugar or some other ingredients.
Start simple – I started with just strawberry, banana, apple juice. Then after a week, I added a small amount of spinach. Then over time I added more and more greens and reduced the apple juice. Check out my current strawberry green smoothie.
My suggestions for your first smoothie are:
strawberry, banana, apple juice, spinach
peaches, banana, orange juice, spinach
mango, banana, orange juice, spinach
pineapple, banana, orange juice, spinach
I promise you won't taste the spinach. It's important to note that if you use dark fruits like strawberries or blueberries, the smoothie might be a pretty ugly color when you add the spinach. If the color bothers you, get a cup that you can't see inside
. The light color fruits will produce bright-green colored smoothies.
Once you get comfy with the starter green smoothies, check out the green smoothie directory below.
Once you get comfy with green smoothies, you can start to experiment with lots of different options. I know superfoods may seem "new age" or whatever, but honestly I feel like they do help me feel great. Since starting to use superfoods in my smoothies, I feel like my body senses new feelings – it's hard for me to explain but it feels completely awesome.
Since the superfoods are on the expensive side, I'd suggest waiting until you get happy with some of the starter recipes I've listed above.
I use Maca, Chia, Acai, Flax in my smoothies – this makes them superfood smoothies. It's kinda like how Clark Kent becomes Superman (cheese alert!). They don't change the taste of the smoothie at all and each of the superfoods does something different inside your body.
To buy superfoods, I like the Navitas Naturals brand. I've found the best pricing is at Amazon and iHerb. If you want to get a small amount to try, Whole Foods (and other natural grocers) sell several superfoods in their bulk section.
For more smoothie ideas, check out my Pinterest smoothie board. Also signup for the Smoothie a Day newsletter where I send out a new smoothie idea each weekday including dessert smoothie Fridays!
If you have any questions, and I mean any questions, shoot me an email at "allen-at-letstalkfitness.com". I am happy to try to answer any questions you have or direct you to someone who can help.
Thanks for reading my green smooothie FAQ guide – you are now on your way to better health, weight loss and a more awesome you!