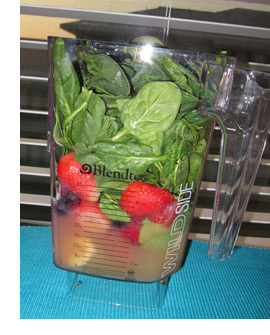 Today I'd like to share my go-to green smoothie recipe. I don't know exactly why but I find myself making this superfood smoothie more than any of the others. I think part of it is that the strawberries give the smoothie a great texture unlike the pineapple which tends to be thinner (still tastes great).
The superfood part of the smoothie comes from the Acai berry powder I use. It looks like ground coffee but the good part is that it doesn't change the taste of the smoothie at all. I find that when I drink smoothies with Acai in them, I have extra energy.
Strawberry Super Green Smoothie Recipe:
Ingredients:
one banana (can be frozen or fresh)
6 ounces apple juice (I used organic)
6 ounces water
2 cups of strawberries (for reference, below is a photo of the strawberries I used, they were very small so there are a lot of them)
spinach – as much as you can fit into your blender (doesn't change the taste of the smoothie)
acai powder – (I used one tablespoon per the Navitas Naturals package but check the label on your package)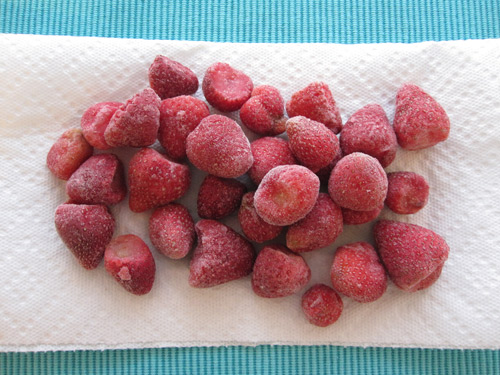 Directions: blend until reaching desired consistency, makes approximately 28 ounces
One note: depending on how much spinach you add, the smoothie will become a not-great looking color. If the color bothers you, just put the smoothie into a non-clear cup or thermos. Remember the color isn't important, it's the nutritional value of the smoothie that is key!