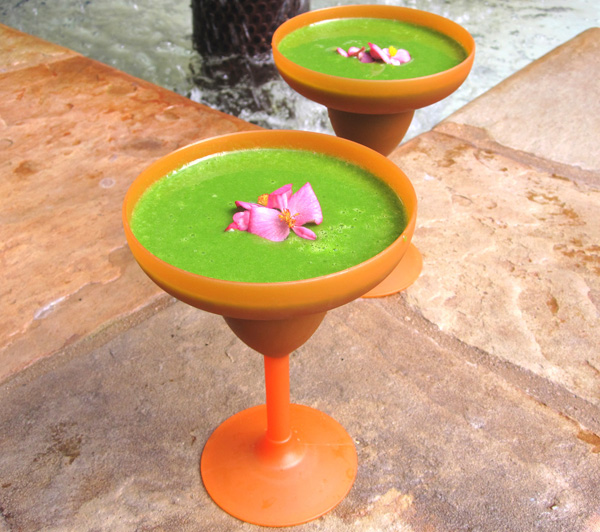 If you are a regular LTF reader, you know my go-to smoothie has been the strawberry green superfood smoothie. I like all of my daily smoothies but I guess since the strawberry was my first, it seems to have stuck as the most popular. These green smoothies are great for weight loss it seems!
The second most popular green smoothie I make is the one below – a green smoothie with peaches as the main ingredient. I find this is a great complement for the strawberry smoothie. Unlike the strawberry smoothie, this one will turn a super bright green color as you can see in the above image.
I've also been adding Chia seeds to my smoothies every day since Linda showed me how they help with nutrition and really don't change the taste of the smoothie. The key is to drink the smoothie straight away as the chia can get a bit like jell-o if you wait too long.
Peach Green Superfood Smoothie Recipe:
6 ounces orange juice – can be fresh squeezed or bottled
6 ounces water
2 cups peaches – should be about 1.5 peaches – I use frozen to help with a better texture
1 banana – frozen
3-4 handfuls of spinach
1 tsp Maca (optional)
1 tbsp Chia seeds (optional)
Directions: blend until reaching desired consistency, makes approximately 24-28 ounces
Enjoy! I think this would be a great smoothie for the kids because the green color is fun!