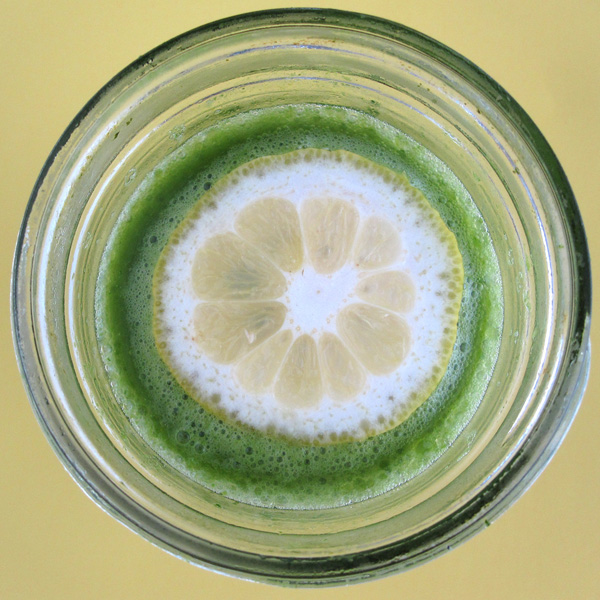 A couple of weeks ago I posted two green juice recipes. I like both of them and have incorporated a daily 16oz juice into my routine. I do think the green juice is helping with my weight loss as it appears to be working to remove all of the old junk in my system.
I had a couple readers ask me how much it costs to make the "green lemonade" green juice. This is definitely my favorite and you seriously won't be able to tell that you aren't drinking a freshly-squeezed lemonade (except for the color of course!).
I've changed the recipe slightly from what is posted here. I've started to remove the apples and replace it with stevia as the sweetener. Both methods are super sweet but I wanted to remove the sugar as much as possible. Eventually I am guessing I will try it without any apples but for now we move in steps.
One note – every juicer produces different volumes of juice. I use the Omega 330HD juicer which John says has one of the highest output amounts so your costs might vary slightly.
Here is the Green Lemonade recipe and approximate cost for each ingredient. This assumes a double batch and produces about 64 ounces of the green lemonade juice.
Updated, lower sugar, green lemonade recipe:
3 organic fuji apples – each weighing a little less than a pound at $1.99/lb – $6.00
1 hot house/english cucumber – $1.50
2 large lemons – $1.60 (I like my juice tart)
10 stalks organic lacinto/dino kale – basically a big bunch – $1.99
few droppers of stevia – call it $0.02
Total price – $11.09
Price per 16 ounce mason jar – $2.75
While $2.75 is certainly higher than a coke for $1.50, the nutrients and how your body will feel when you drink the juice makes up for the difference in cost. I am sure that if I made larger batches, I could get the cost down even further.