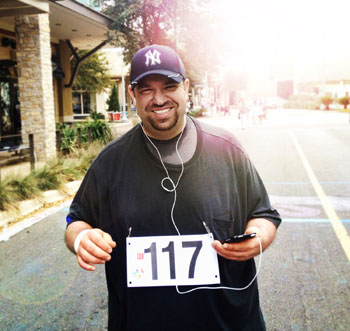 Hi – welcome to LetsTalkFitness! My name is Allen and I am working on a complete healthy transformation. With my close friends and sister, I am going to create a whole new me! I used to be a two-times-a-day fast food eater and now I am nearly all healthy foods including fruits and vegetables for the first time in my life! I drink green smoothies for weight loss and now I drink green juices too. A year ago you couldn't pay me money to drink a smoothie or a juice.
You can follow my journey on this blog or use any of the links on the right sidebar to follow me on the social networks. If you have any questions, comments, feedback, ideas or need some feedback on your own healthy transformation, send me an email at allen-at-letstalkfitness-dot-com.
Thanks for stopping by! And please know that if I can do this, you absolutely can do this!
** The photo above is from my first 5k race in November 2012. A year earlier I could barely walk without losing my breath.