If you have been reading LTF, you know I love my green smoothies for weight loss. If this is your first time here, welcome! These smoothies have been one of the biggest techniques I have been using to see awesome weight loss since February. Not only do the green smoothies help me lose weight, they get my day started off right. It's amazing how much energy the smoothies provide and how great they make me feel, both inside and outside.
If you are new to green smoothies, check out my newbie Green Smoothie Starter Guide. It answers lots of questions I've received about how to get started. Also, if you are looking for smoothie recipes, check out my Smoothie a Day newsletter. Each weekday you will receive a healthy smoothie recipe and on Friday is a dessert smoothie – still healthy but oh-sooo-good!
If you like smoothies, you should totally follow my Smoothie Board on Pinterest.
Please share this wonderful recipe:
With all of the apple snack craziness as of late, I've had a chance to speak with lots of parents and so far it seems like kids like green smoothies too. So the next time your child wants something awesome for breakfast, whip up a green smoothie and they will never want sugared cereal again!
Here's my latest recipe which is an awesome green smoothie for weight loss. The key, I believe, is to start simple. All of the superfoods I've listed below are optional. I didn't start out with green smoothies with lots of items – just a simple green smoothie with fruit and spinach. Then as you move along, keep trying new things in the smoothies. I've found that, so far, nothing I've added has changed the taste of the smoothies – but the superfoods really have given me added energy and new awesome feelings inside my body!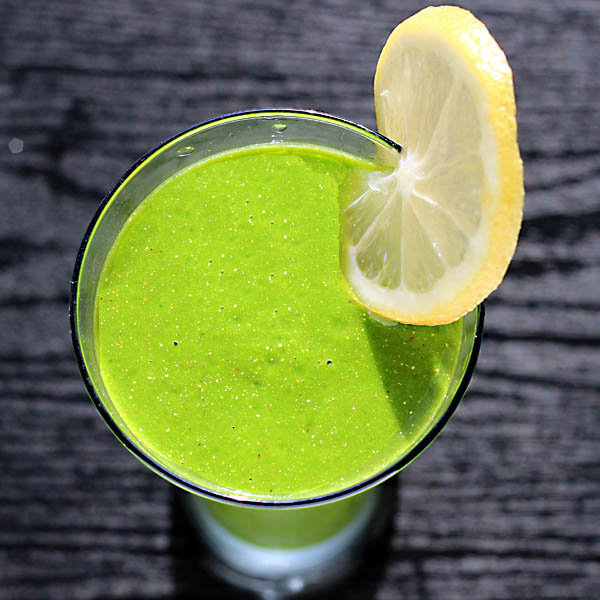 Green Smoothie for Weight Loss Recipe
Ingredients
1 cup frozen peaches
1 cup frozen mango chunks
1 banana (fresh or frozen)
6 ounces orange juice (preferably fresh squeezed)
6 ounces water
3-4 handfuls spinach
1 teaspoon raw maca powder
1 tablespoon chia seeds
1 tablespoon flax seeds
Instructions
Blend and Enjoy!
I know the superfoods can be pricey. My suggestion is to go to Whole Foods and grab some of the chia and flax from their bulk department. You can get a small amount to try and see what you think before investing in a larger bag. I like Navitas Naturals brand and so far the best prices (and top notch customer service) on their stuff are either on Amazon or iHerb. If you use iHerb, use my gift code FUW360 to get $10 off your first order of $40 or more; or $5 orders less than $40. Definitely check both shops as the prices tend to change over time.
If you have any questions about green smoothies or need some motivation to get started, please shoot me an email at (allen-at-letstalkfitness-dot-com). I want all of us to be awesome together!